Related Events・information
Related Events held at the same time
Bosai Kokutai 2017

and

2017 BOSAI Industry Fair in Sendai

are planned to be held during the same period.
(Those events are held in Japanese, and English translation will not be provided.)
Other Related Events held in 2018
International Disaster and Risk Conference IDRC Davos (Organizer: Global Risk Forum GRF)
International Disaster and Risk Conference (IDRC), a world conference on integrated risk management, has been held every two years in Davos, Switzerland since 2006. Academic experts, private corporations, United Nations organizations, NGOs and other related organizations gather and discuss a wide range of risks. It is normally held for 5 days with approximately 500 to 800 participants. In 2015, IDRC concluded an agreement with IRIDeS, Tohoku University, so that "World Bosai Forum/ IDRC 2017 in Sendai" will be held in the year IDRC is not held in Davos. IDRC and World Bosai Forum will cooperate with each other in conference planning and PR.
World Bosai Forum Affiliated Organizations
Partnership
World Bosai Forum / International Disaster Risk Conference 2017 in Sendai is grateful for the support of their exclusive country representative: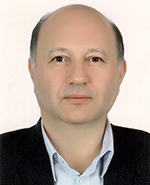 Master in Disaster Prevention and Risk Governance
Tel:+98 (0)21- 77 64 21 80
Fax:+98 (0)21- 77 65 29 06
Mobile:+98 (0) 930 - 423 1816
Email:info@indm.ir
Iranian participants contact Mr. Reza Bathaee for registration, payments or visa assistance. Further information on visa application can be found here.
Official Logo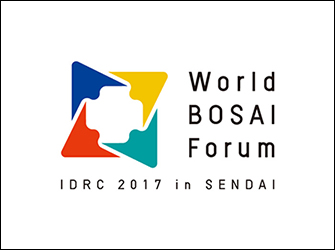 ---
About the logo
Designer: Ms. Yu Sato
(Designer of UN World Conference on Disaster Risk Reduction 2015, Sendai, Japan)
The logo is designed in the image of people gathering and creating together.
World Bosai Forum offers a global platform to share and disseminate various Bosai (disaster risk reduction) experiences and technologies. Thus this logo also expresses the outward- looking nature of the forum, imaging WBF knowledge conveyed to the world in all directions.
Four colors of logo stand for the following:


four priorities for action of the Sendai Framework for Disaster Risk Reduction 2015-2030, and
four predicted WBF participants: industries, governments, academia and citizens.